A few days ago, I was asked to make a notarial translation of a power of attorneyinto English. It was granted by an Israeliowner of the property, who flew to Poland to this end.
POA Notary- Translation of a Power of Attorney at a Notarial Office
Place: Notarial Office, ul. Twarda, Chmielna, Warsaw Centre
Interpreter: sworn translator of English, Maciej Wróblewski
Citizen of: Israel
Official languages of Client: Hebrew
Service: "notarial translation" of a power of attorney to sell a real property
Planned translation time: 1h
Translation time: 20 minutes
Rate: per hour
As I mentioned in an earlier post, translating a power of attorney is not the most demanding task. Usually, such documents are quite short and contain standard provisions. An experienced sworn English translatorknows what to expect in them.
Nevertheless, each Client is different and has different requirements regarding the scope of the power of attorney. Therefore, almost everypower of attorney translationinto English will nevertheless contain distinctive elements. For example, the document translated today gave the attorney very broad powers.
Sales of a Real Property
Translating a power of attorney to sell a real propertyis a service that I happen to perform increasingly frequently. You might think that it proves that foreigners are getting rid of real estate in Poland, if it were not for the fact that I also increasingly translate contracts for the purchase of real estate by foreigners.
Although the title of today's entry is "notarial translation of a power of attorney", in fact, Polish law does not know such a term. Translations in a notarial office have to be done by a sworn translator. So, they are certified translations, which are colloquially referred to as "sworn translations". Nevertheless, we all know what all this is about and that is the most important thing!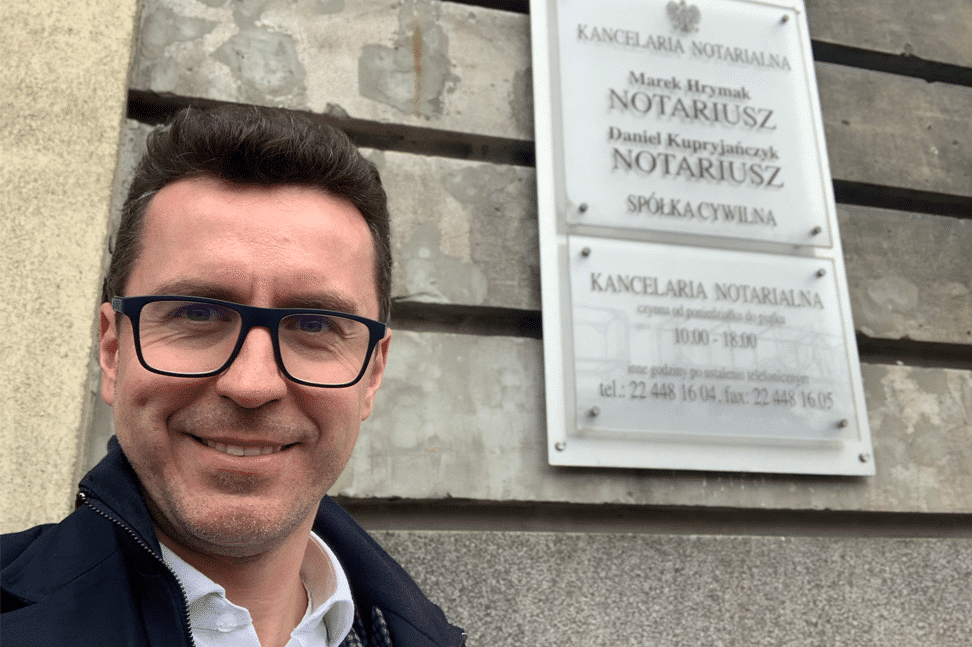 Profession of Public Trust
As one who performs a profession of public trust, I feel a constant pressure to improve my skills. And I don't mean only further training in translation from English into Polish or from Polish into English. Nor do I have in mind the range of academic courses I have completed (Warsaw School of Economics, Warsaw University and Polish-Japanese Academy of Information Technology).
Advice for Young Translators
During the provision of such services as translating a power of attorney at a notarial office, the knowledge acquired on a daily basis comes in handy. In this case, the experience gained during the purchase and sale of real estate proves useful. Having been on both sides of such transactions myself, it is easier for me to understand the needs and expectations of the parties.